CALANQUES AND 'IF' CASTLE
Discover the Bay of Marseille and the islands of Friuli …
It's in the morning that we leave to discover the famous creeks of Cassis and Marseille; you will discover this beautiful landscape that makes up our Provencal coast.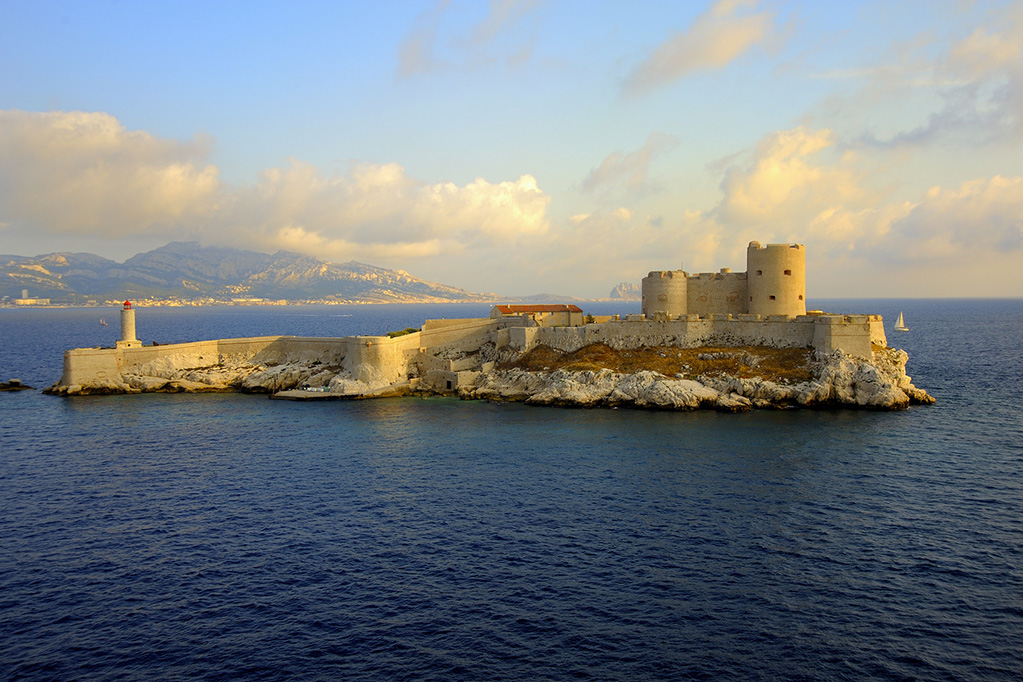 After the cruise, we will make a stopover on the Frioul archipelago for your lunch break. (Picnic needed!)
Relaxation and swimming are on the program! Atlantis and their crew shall find you again in the early afternoon to take you to the discovery of the Chateau d'If: ancient fortress built under Francis I in 1524, which became a prison in the XVII century. The novel by Alexandre Dumas, The Count of Monte Cristo "has made it famous.
To end this day allying culture and heritage, we will take you to the heart of the Phocaean city, in the Old Port of Marseille by an approach from the sea. You will discover the Forts St. John and St. Nicolas, but also the famous Canebière.
Go ahead … Take a day off the beaten path.
Prices 2020
Adults : 56€**
Children* : 36€**
* children 4 to 12 years.
** the price does not include the visit of the Château d'If
Documentation