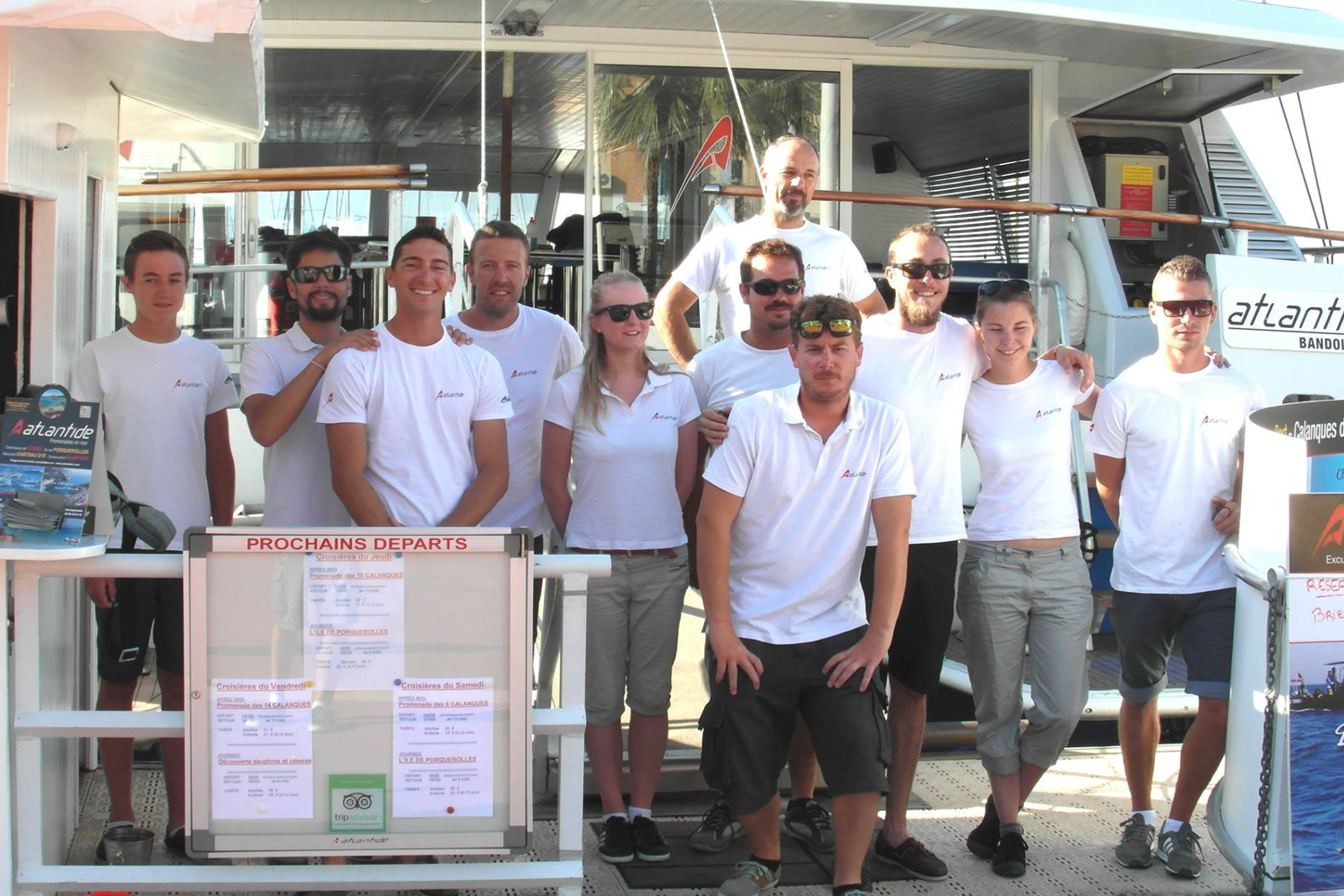 The sea is a passion, sharing it is our goal.
Make your stay on board a moment of discovery, pleasure, tranquility and leisure is our goal. Over time, our experience has allowed us to create a logistics tailored to your needs. Whether for the organization of your wedding on board or a simple walk in the sea we will be there to advise you about the best solution.
Contact us by email
To contact us, please complete the form below.
Phone
(ticket) 04.94.32.51.41
(group) 04.94.29.13.13
(fax) 04.94.29.13.14
Adress
BANDOL
Quai de Gaulle, 83150 Bandol For mail, thank you to send it to : Atlantide, 608 Chemin du grand If 83150 Bandol
Coordinates
Latitude. 43°38′.07N
Longitude. 005°45′.16E
Reach us
From Nice or Marseille, take A50 exit Bandol and City Centre.